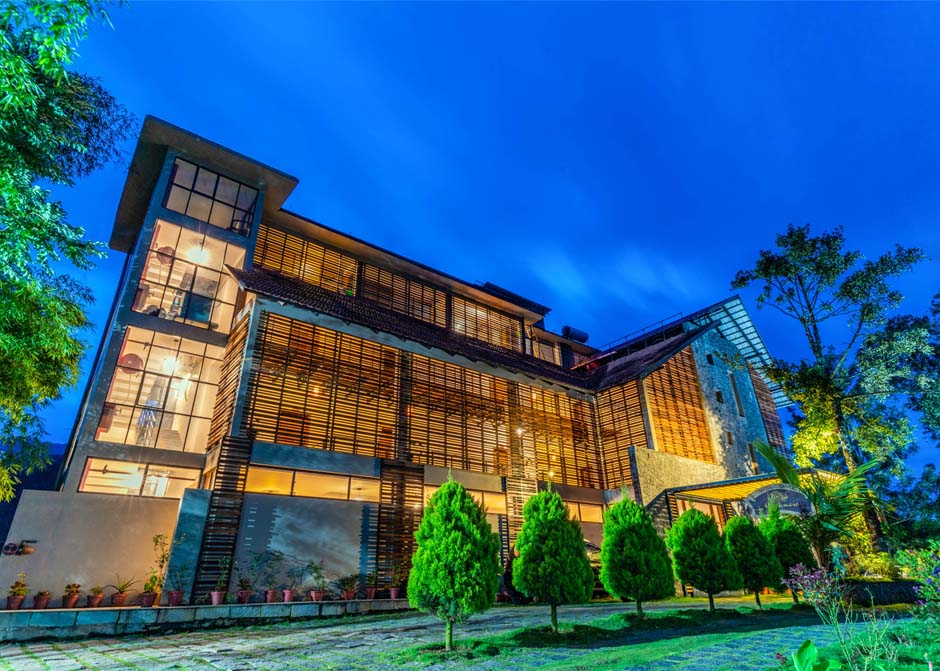 4 MIND-BLOWING THINGS TO DO IN MUNNAR WITH YOUR LOVED ONES
Munnar, Kerala is one of the favourite and most visited hill stations in India. Every year hundreds of thousands of people across India and the globe visit this place to enjoy scenic views. Munnar is mesmerizing and it has the power to cast a spell on the visitors. Munnar is a popular town that is located on the Western Ghats mountain ranges in the Idukki district of Kerala.
Munnar is situated almost 1,600 metres or 5,200 feet above mean sea level and it is also known as the "Kashmir of South India" because of its hills and cool climate. Did you know – Munnar is also known as the "Tea Capital of Kerala" because it's the largest tea growing region in entire south India. Munnar has evergreen tea plantations and from here, tea is exported to different parts of India and the world.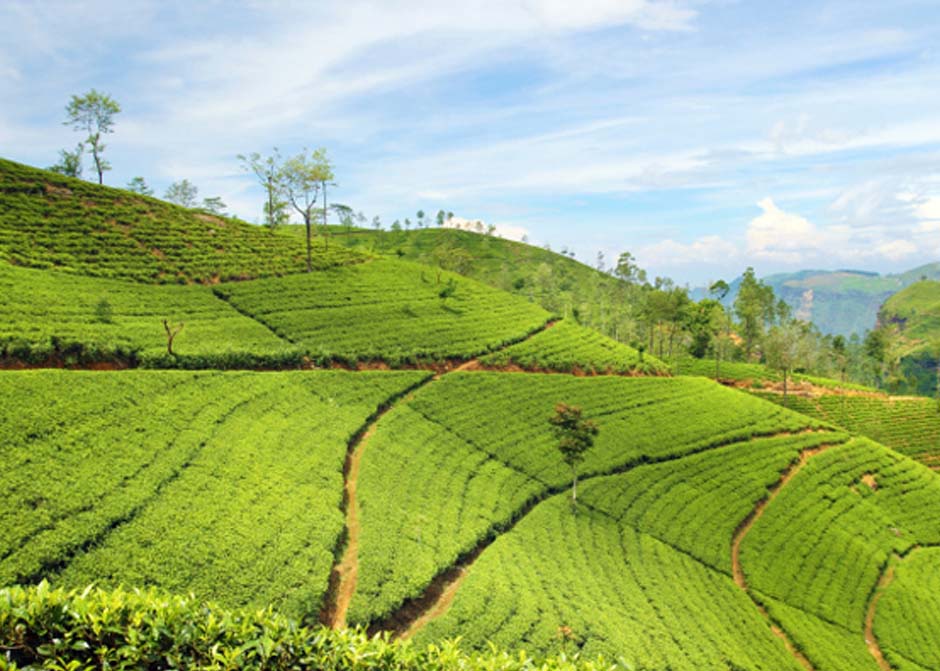 Munnar has lush vegetation and beautiful waterfalls. For its scenic beauty, Munnar is a very famous family destination too. You can find a lot of beautiful resorts in Munnar such as Karma Munnar. This resort is situated in the Pallivasal village, Chithirapuram, which is just 5 miles away from Munnar, 15 kms from Pothamedu View Point and almost 100 kms from Cochin International Airport.
But Munnar is not only limited to scenic views and other aesthetics – once here, you can also do a lot of adventurous as well as exciting activities with your family members. In this blog, we are going to see the 4 mind-blowing things to do in Munnar with your loved ones.
The name Munnar means "3 rivers" (n Malayalam 'moonnu' means 3 and 'aaru' means river), which refers to the junction of Mudhirapuzha, Nallathanni and Kundaly rivers.

Munnar is very popular for the wild Neelakurinchi orchids. These special orchids only bloom once in 12 years and then the whole valley turns violet in colour.

Munnar has the highest peak in Southern India and the name is Anamudi Peak. This makes Munnar ideal for trekking and hiking.
Now, without any further ado, let's head to the blog topic by getting started with:
Visit Kolukkumalai Tea Plantations: If you are in Munnar then you must go to Kolukkumalai tea plantations with your family members because it is one of the top attractions in Munnar. You should visit this place to enjoy the refreshing and rich aroma of your favourite beverage
Go to Echo Point: Echo Point are among those few places where resonance occurs naturally. This place is just 15 kilometres away from Munnar and is open from 7 AM to 6 PM. Tourists say that this place is ideal for trekking and camping. So, if you adore hiking then you must visit this place. Did you know, if someone is able to finish the trekking in a single stretch then the workout quota for the entire week is taken care of? Amazing, right!
Head to Eravikulam National Park: If you love nature and wildlife then this is the perfect place for you. Come here and live your life to the fullest by exploring dense forests, biosphere reserves, sanctuaries, and national parks. Here, you can find rare fauna species like Nilgiri Tahr which is endangered. If you love birdwatching then you will find tons of migratory birds here such as crimson-fronted barbet, crested serpent eagle, peninsular bay owl, fairy bluebird, rose billed roller and a lot more.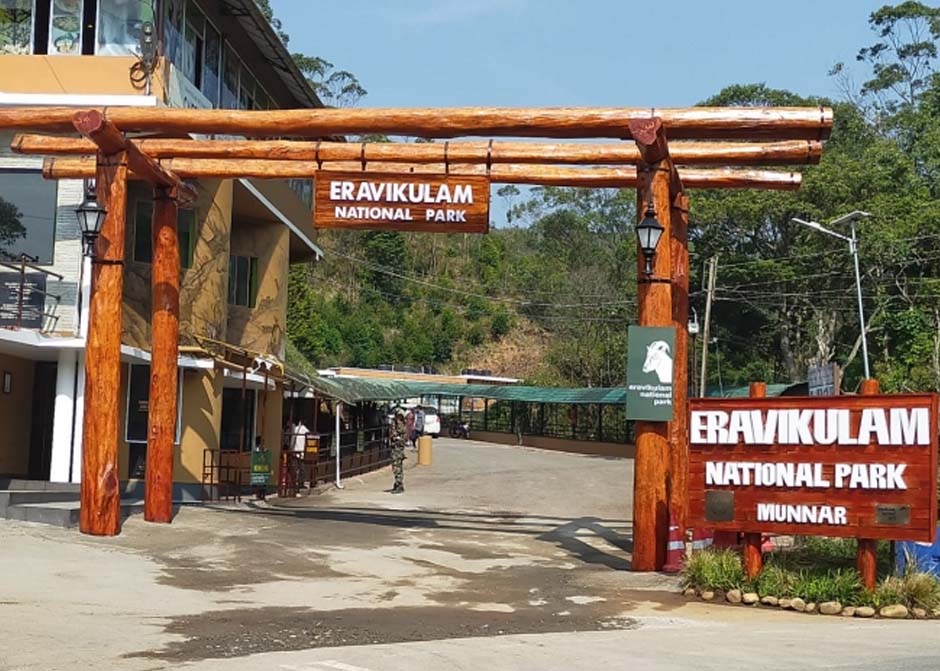 Admire Saplings in the Rose Garden: Visit the Rose Garden to surround yourself with vivid colours that will elevate your sensual experience. The Rose Garden is spread over 2 acres and apart from a wide variety of roses, you will also find numerous species of spices, flowers, fruit, and trees in this place.
So, now you know the 4 mind-blowing things to do in Munnar with your loved ones. The time is high to make a plan and visit Munnar with your loved ones for a memorable vacation experience.
If you want to want to stay in a hygienic and elegant resort then you can choose to visit Karma Munnar. This is the latest property acquired by Karma Experience India and here, you will get every top amenity that must be present in a world-class resort such as – a spa, swimming pool, gaming room, traditional restaurant, and a lot more. So, what are you waiting for? Share your details and our Executive Holiday Advisor will get in touch with you as soon as possible with exciting offers.
Happy Vacation! 
Munnar, Kerala is one of the favourite and most visited hill stations in India. Every year hundreds of thousands of people across India and the globe visit this place to enjoy scenic views. Munnar is mesmerizing and it has the power to cast a spell on the visitors. Munnar is a popular town that is…
Munnar, Kerala is one of the favourite and most visited hill stations in India. Every year hundreds of thousands of people across India and the globe visit this place to enjoy scenic views. Munnar is mesmerizing and it has the power to cast a spell on the visitors. Munnar is a popular town that is…