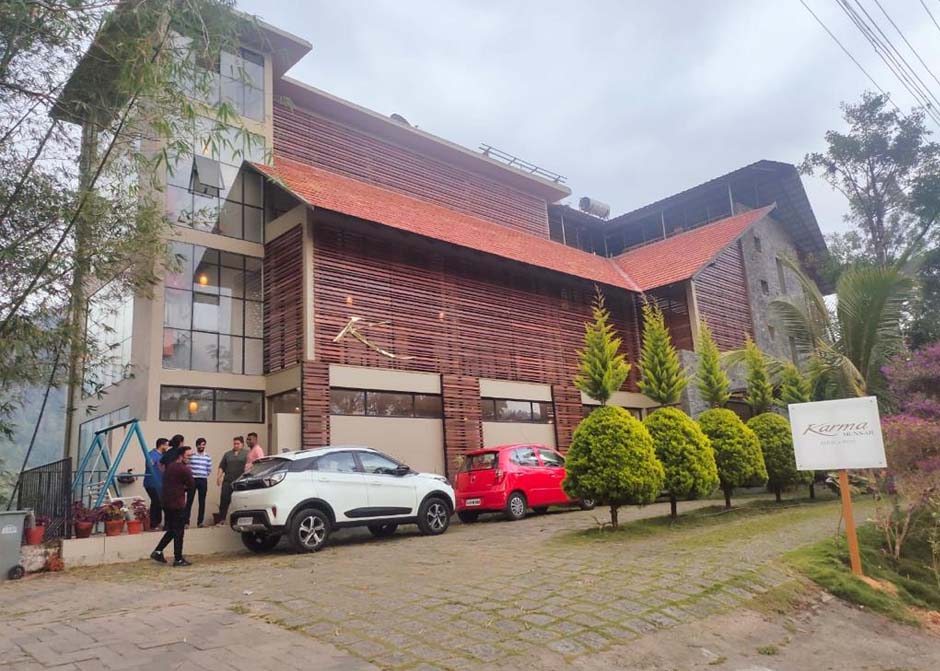 AN INTRODUCTION TO KARMA MUNNAR – AN ELEGANT RESORT PERFECT FOR A MEMORABLE VACATION
Karma Experience India has recently acquired a property in Munnar, Kerala – Karma Munnar! We're not exaggerating but Munnar feels like paradise on Earth and that's why people affectionately call Munnar – the "Kashmir of South India". The resort is valley facing so you can enjoy the most scenic views in India right from your window; isn't that wonderful! Moreover, the private balconies have mesmerizing hillside views that will take your staying experience to whole another level.
Karma Munnar is located in Kerala's popular village Pallivasal, which is just 8 kilometres away from Munnar, 15 kms from Pothamedu View Point and 99 kilometres from Cochin International Airport. The place is simply perfect to relish breezy waterfalls, laminar rivers, tall mountains, and vivid tea plantations. An amazing fact about Karma Munnar Resort, Munnar is that it is named after a meandering river in East Sussex, England on the southern slopes of the Weald. Did you know that?
At Karma Munnar, you will always be in touch with Mother Nature. To assure this unique quality, Karma Munnar features coconut wood furnishings and you will be glad to know that even the lights and other decorative items are made entirely from banana fibre. The elegant rooms are Wi-Fi enabled and each room has high-quality flat-screen TV sets and modern air conditioners. It is our responsibility to take care of your cosiness and therefore we have made the rooms in such a way that they are comfortable to stay in and spacious.
Now, coming to the infrastructure, the aesthetics of Karma Munnar is an amalgamation of contemporary design methods and traditional Kerala elements which is sheer awe-inspiring. Karma Munnar is popular among tourists for the astonishing spice garden and guided trail & hikes including tribal dance lessons.
You must visit Karma Munnar along with your family members to cherish the serenity of Munnar – one of the most visited hill stations in India. Come here and get mesmerized by the picturesque views that will stay in your memories for life. So, what are you waiting for? Make a plan and pack your bags to visit Munnar now.
Top 5 Amenities at Karma Munnar
Accommodation: Your convenience and comfort are two of the most crucial and non-negotiable factors for us. We believe you must enjoy a vacation with your family members hassle-free to create lifelong memories.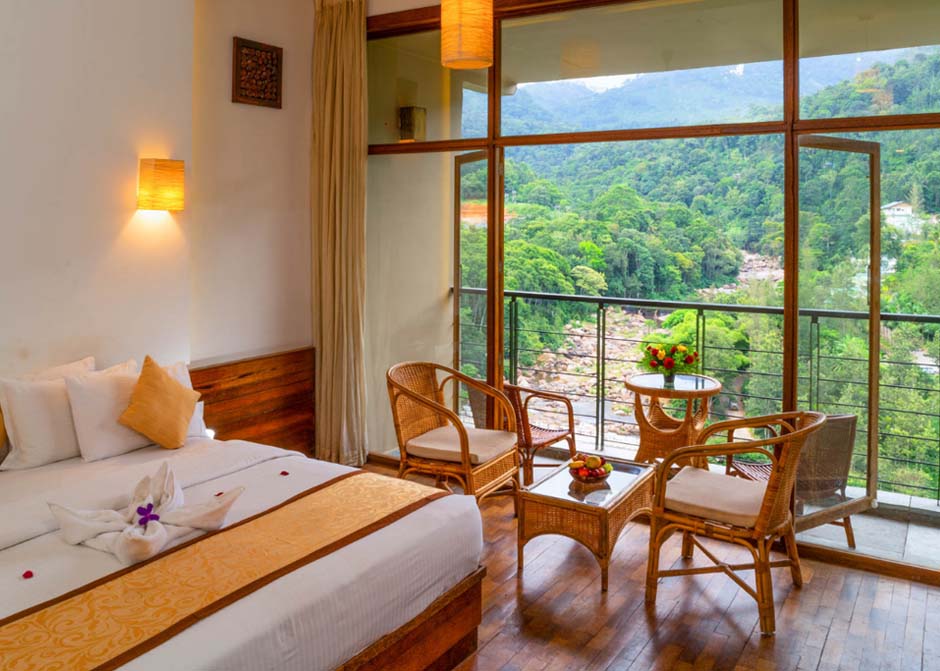 Restaurant: At Karma Munnar, you can enjoy traditional Keralan delicacies, satiate your hunger, and elate your food palate. You must visit our restaurant to relish mouth-watering food items such as appam with stew, Karimeen pollichathu, Malabar Parotta, and more.
Swimming Pool: Feel free to take a dip in our large swimming pool or enjoy your favourite food or drinks nearby the pool area; the choice is yours. We have designed the pools in such a way that all families can enjoy the water in the safest way possible.
Mesmerizing Views: Enjoy the best scenic views right from your window as Karma Munnar is valley-facing. We can totally understand if sometimes you don't want to step out of our resort. Happy staying
Game Room: Karma Munnar's game room has all the modern sports equipment that will keep you and your family members busy. Here, you can play snooker, carrom, board games, and more to keep boredom miles away.
Karma Experience India has recently acquired a property in Munnar, Kerala – Karma Munnar! We're not exaggerating but Munnar feels like paradise on Earth and that's why people affectionately call Munnar – the "Kashmir of South India". The resort is valley facing so you can enjoy the most scenic views in India right from your…
Karma Experience India has recently acquired a property in Munnar, Kerala – Karma Munnar! We're not exaggerating but Munnar feels like paradise on Earth and that's why people affectionately call Munnar – the "Kashmir of South India". The resort is valley facing so you can enjoy the most scenic views in India right from your…