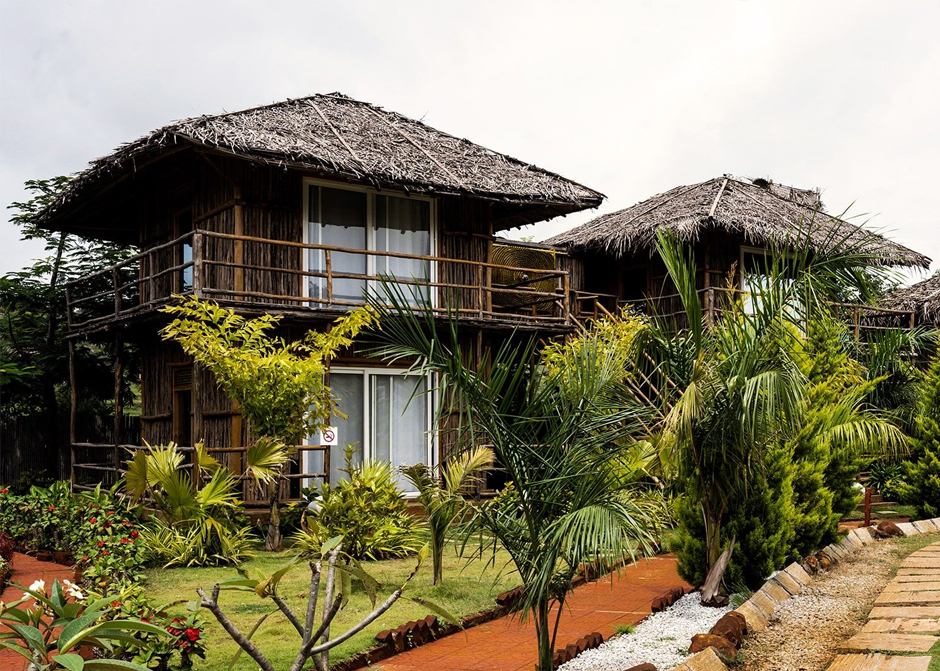 TOP 4 REASONS TO STAY AT KARMA SUNSHINE VILLAGE WITH YOUR LOVED ONES
Karma Sunshine Village gives you the best way for a quick back-to-nature escape that's miles away from the hustle and bustle of namma Bengaluru. Karma Sunshine Village brings together a perfect collection of rustic cabins along with grass roofs, bamboo facades and cosy wooden interiors and unique little container homes. The resort nestles in lush green landscaped gardens that feature a gazebo that is ideal for spending an idyllic sunset-into-evening get-together.
Karma Sunshine Village offers a wide range of on and off-site amenities and activities for you and your loved ones; the resort provides an excellent opportunity to relax and unwind for a few days with your near and dear ones. Karma Sunshine Village has every amenity that a natural and eco-friendly resort must have such as – a restaurant, activities centre, outdoor play arena, and an amphitheatre.
Karma Sunshine Village is located in the backdrops of green pastures – very close to the peaceful village of Ghati Subramanyam in Laguminahalli which is just 30 km from Nandi Hills and 51 km from the Kempegowda International Airport, Bengaluru. Here, you will find the highly famous Nandi Hills with evergreen forests and panoramic views across Karnataka that is within easy reaching of distance.
Did you know the ancient Ghati Subramanya Hindu temple is a short drive away from Karma Sunshine Village? The temple has an iconic carved stone idol of Lord Karthikeya that is a sight to behold; we assure you that the immense divinity of this idol will mesmerize you to the core. In addition to all these, Karma Sunshine Village offer guests a peaceful and relaxing haven and a simple way to reset their internal clock with the rhythms of nature.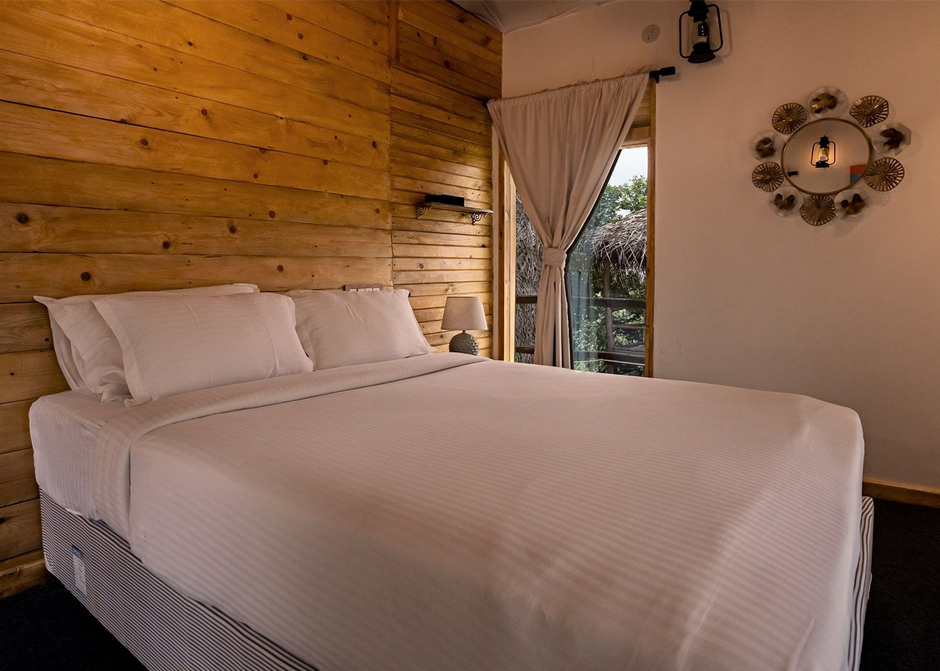 Now, let us see the top 4 reasons to stay at Karma Sunshine Village With Your Loves Ones
Hygienic Resort:

Karma Sunshine Village is very hygienic and we like to keep it that way! We care for your safety and good health and we never compromise on that – no matter what happens. You will find our guests are very happy with our services and the proof is here as testimonials:

https://karmaexperience.in/

#Youtube 

Wooden Cabins:

Karma Sunshine Village has 12 super-comfortable wooden cabin rooms that feature a double bed. Here, you will find en-suite bathrooms and windows that look out onto vistas of rolling countryside.

Delicious Cuisine:

At

Karma

Sunshine Village, you and your family members can enjoy traditional village-inspired South Indian cuisine at the 'Village Shack' restaurant. The best part is – the Village Shack features daily set menus made with farm-fresh ingredients. This is good for your health!

Scenic Views: You can relish the most 

picturesque views in India right from your windows as Nandi Hills is very close to Karma Sunshine Village. Sit back and enjoy every moment with your family as the cool breeze enters your room and elevates your mood. All these feel dreamlike, isn't it!
So, now you know why you should stay at Karma Sunshine Village! Visit us for a pleasant and memorable vacation and we commit you won't be disappointed or get disillusioned at all.
Don't wait for anything else! Make a quick plan with your family and come to Karma Sunshine Village to have the best times of your life. Create unforgettable memories and cherish them whenever you want…
Karma Sunshine Village gives you the best way for a quick back-to-nature escape that's miles away from the hustle and bustle of namma Bengaluru. Karma Sunshine Village brings together a perfect collection of rustic cabins along with grass roofs, bamboo facades and cosy wooden interiors and unique little container homes. The resort nestles in lush…
Karma Sunshine Village gives you the best way for a quick back-to-nature escape that's miles away from the hustle and bustle of namma Bengaluru. Karma Sunshine Village brings together a perfect collection of rustic cabins along with grass roofs, bamboo facades and cosy wooden interiors and unique little container homes. The resort nestles in lush…