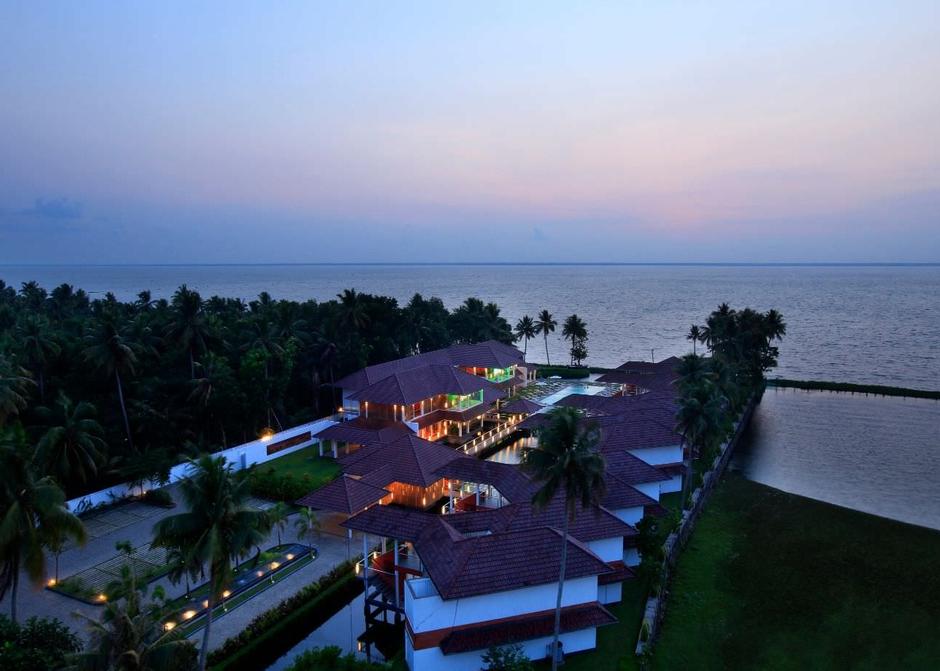 TOP 5 AMENITIES OF KARMA CHAKRA THAT WILL ENTICE YOU TO STAY HERE EVERY TIME YOU VISIT KUMARAKOM
Karma Chakra is located in Kumarakom, Kerala and it is one of our most beautiful resorts. The resort has every amenity that a top-tier & world-class resort must have. Kumarakom is a very popular destination place and every year hundreds of thousands of tourists from India and all over the world come to this place to enjoy its scenic views and Kumarakom Bird Sanctuary. The bird sanctuary is spread over 14 hectares and has a rich collection of flora and fauna. Apart from the Kumarakom Bird Sanctuary, this place is also famous for its backwater tourism.
Backwater tourism is a huge network of brackish lakes and lagoons that lies parallel to the Arabian Sea coast also known as the Malabar Coast of Kerala. In backwater tourism, you will find little to no currents in the water and also, you will have the opportunity to explore more about the interconnected canals, rivers, and inlets which makes a vast labyrinthine system that is formed by 900+ kilometers of waterways.
Did you know, Karma Chakra is very close to the palm-fringed shores of India's largest lake – Lake Vembanad? Here, the scenes are filled with natural beauty and it has the power to mesmerize you no matter you are visiting this place for the 1st or 100th time. Karma Chakra is a boutique resort and it serves as the perfect getaway for you and your family who can get very busy every day in the hustle and bustle of a boisterous city.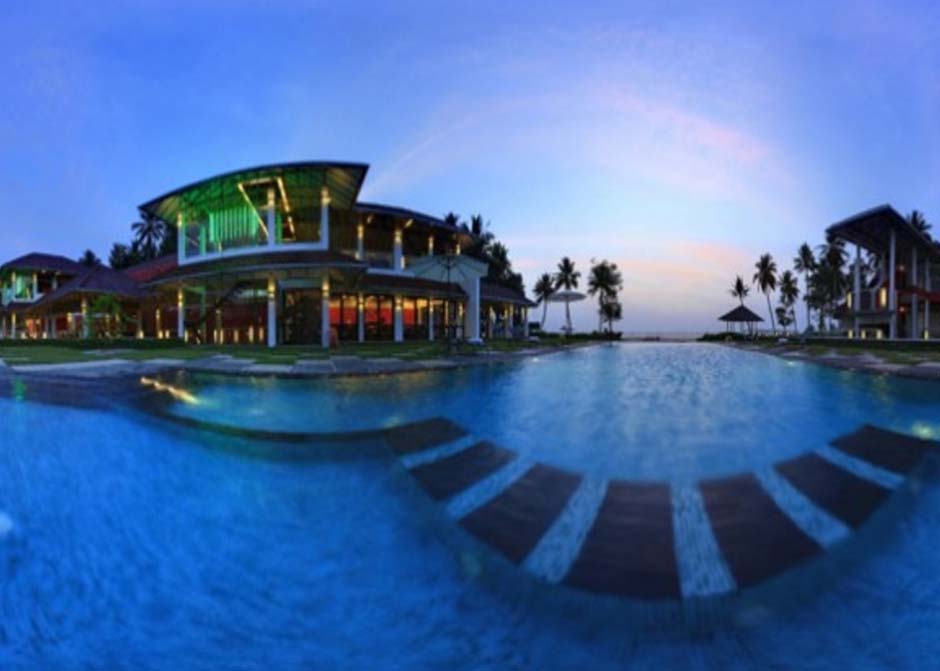 The best part of Karma Chakra is you can enjoy the stunning view of our resort directly from your private balcony and make every moment memorable with your family members. You can choose to take a walk and explore our lush and sprawling gardens that include lakes and ponds. These natural beauties are more than enough to soothe your senses so that you can forget about the world by getting lost in the tranquil backwaters, magnificent wildlife, and tempting beaches. Tempting, isn't it!
Now, let us see the top 5 amenities of Karma Chakra that will entice you to stay here every time you visit Kumarakom
Accommodation:

Our resort is elegantly furnished with traditional Keralan accents. We assure you that you and your family members will love it here as all the rooms are spacious and they have private outdoor balconies as well.

Waterside Restaurant:

At Karma Chakra, you will have a wonderful time with your family members because our resort has an incredible view across the lake. Relish mouth-watering local cuisine which is prepared from selected farm-fresh organic produce. Also, this is the perfect place for birdwatching.

Attwood'S Beer & Wine Lounge:

This exclusive lounge is an ideal spot for catching up with family members as well as friends – old or new; doesn't matter! You will be glad to know that our snug lakeside bar specialises in tropical fruit cocktails which we can guarantee will definitely elevate the senses of your taste buds.

Swimming Pool:

You will be bound to capture the stunning views across the lake while taking a dip in our fabulous 21-metre Infinity Pool. Order your favourite food items near the pool and watch your kids play while you are having fun.

Houseboat Ride:

Yes, we have a provision for houseboats too! Amazing, isn't it! Our thatched-roof, wooden houseboats feature chic furnished bedrooms, toilets, living space, a kitchen and even a Home Theatre System. Now, that's what we call a full package of entertainment!
So, now you know the top 5 amenities of Karma Chakra that are very enticing! Make a plan and visit our elegant resort with your family members for a memorable vacation. Visit Kumarakom and explore nearby places such as Pathiramanal Lake, Mango Meadows Agricultural Theme Park, Bay Island Driftwood Museum, Chavara Bhavan, and more for an unforgettable experience. You recommend that you must visit this place at least once in a lifetime!
Kumarakom has a lot more than meets the eye.
Karma Chakra is located in Kumarakom, Kerala and it is one of our most beautiful resorts. The resort has every amenity that a top-tier & world-class resort must have. Kumarakom is a very popular destination place and every year hundreds of thousands of tourists from India and all over the world come to this place…
Karma Chakra is located in Kumarakom, Kerala and it is one of our most beautiful resorts. The resort has every amenity that a top-tier & world-class resort must have. Kumarakom is a very popular destination place and every year hundreds of thousands of tourists from India and all over the world come to this place…