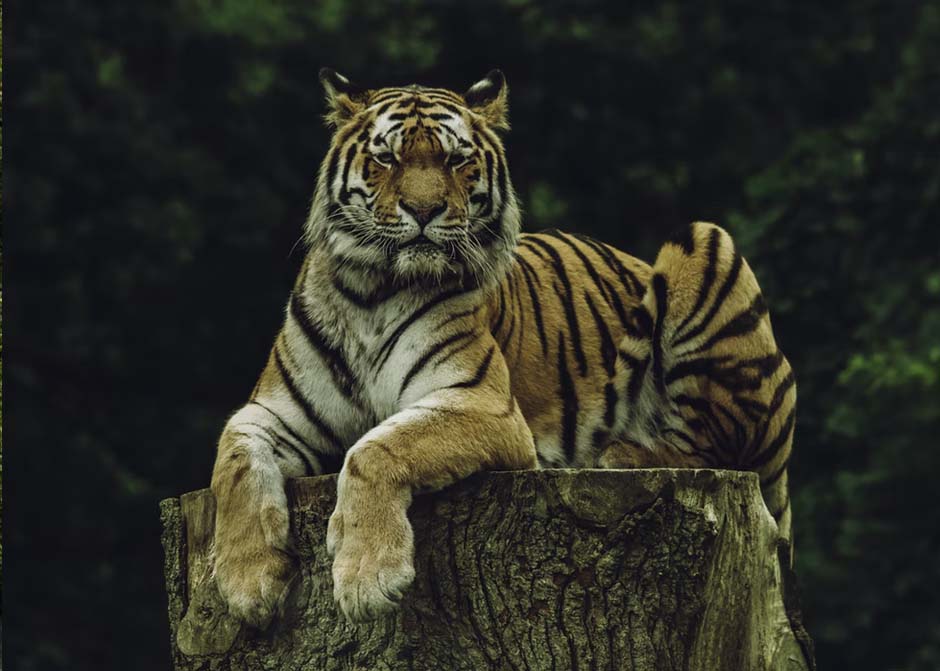 4 BEST SIGHTSEEINGS TO VISIT WHILE ENJOYING YOUR VACATION IN KARMA SITABANI
Karma Sitabani is situated in the middle of the very rich and diverse flora and fauna of Jim Corbett National Park, where the thrilling jungle adventure eliminates urban stress stealthily. The resort is located in the picturesque city of Ramnagar where the people are kind-hearted and the climate is always pleasant. The best part of Karma Sitabani is that the place is well connected via road to various important cities such as Lucknow, Uttarakhand, Ranikhet, Haridwar, New Delhi as well as Dehradun (nearest airport).
So, you don't have to worry that you are living somewhere in an isolated place. You can take a quick excursion with your loved ones from Karma Sitabani any time you want! At Karma Sitabani, irresistible Kumaon delicacies and safari attractions are waiting for you. You can also relish the indoor recreation activities that comprise an outdoor pool and a well-equipped gym. All these will certainly rejuvenate your weary senses and give you the best times of your life.
Karma Sitabani is a wonderful place to stay and enjoy your vacation. During your stay, you can enjoy one of the best scenic views from your resort, take a stroll in the lush green and open lawns, partake in jungle safaris, take a dip in our swimming pool, and get de-stressed in our spa.
Now, let us see the 4 best sightseeing places to visit while enjoying your stay in Karma Sitabani
Sitabani Temple:

It is located approximately 30 kilometres from Sitabani; the Sitabani Temple is dedicated to Goddess Sita and is situated deep inside the dense woods that are engulfed by verdant trees. The temple is ancient and every year it is being visited by a large number of devout people. The natives believe that Goddess Sita gave birth to Luv and Kush nearby Sitabani Temple. Moreover, this place is filled with colourful birds, deers and monkeys – it is fun to watch them roaming and galloping around the jungle. Sitabani temple is just 12 kilometres from Karma Sitabani.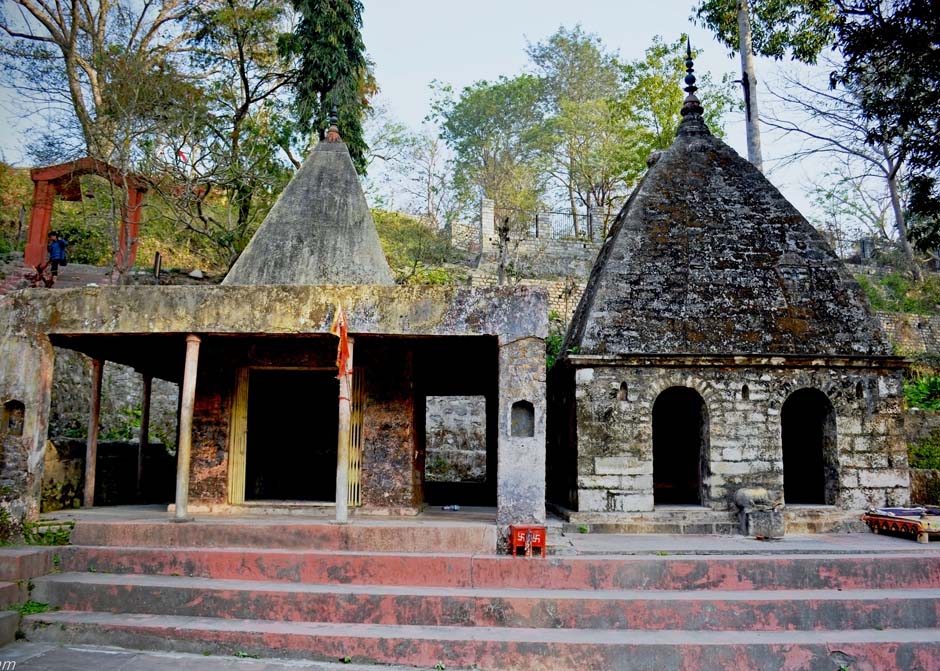 2. Pangot: This place is located just 15 kilometres away from Nainital. Pangot is very close to the Kosiyakutoli tehsil of the Nainital district of Uttarakhand. The place is small and picturesque. Whenever you visit here it feels like you have come to a hamlet. The village is at the height of 6,300 feet above sea level and is well recognized in India for its exotic and vivid birdlife. This place also becomes a zone for shutterbugs because every year hundreds of different species of birds flock here. They come during the winter season in the upper Himalayas range and settle down in Pangot temporarily. Pangot is 96 kilometres from Karma Sitabani.
3. Rishikesh: Did you know Rishikesh came into the limelight as one of Hinduism's most sacred settlements? But after that, the city took a giant leap to please the adventure junkies, and nowadays, Rishikesh is known as the Adventure Capital of India. Several fun-filled activities such as bungee jumping and river rafting in Rishikesh are the main reasons it is one of the most visited places near Sitabani and Jim Corbett National Park. Also, Rishikesh is equally attractive for spiritual seekers – it is because there are various ashrams where you can stay for a few days and that too very economically and enjoy the unparalleled serenity of the place.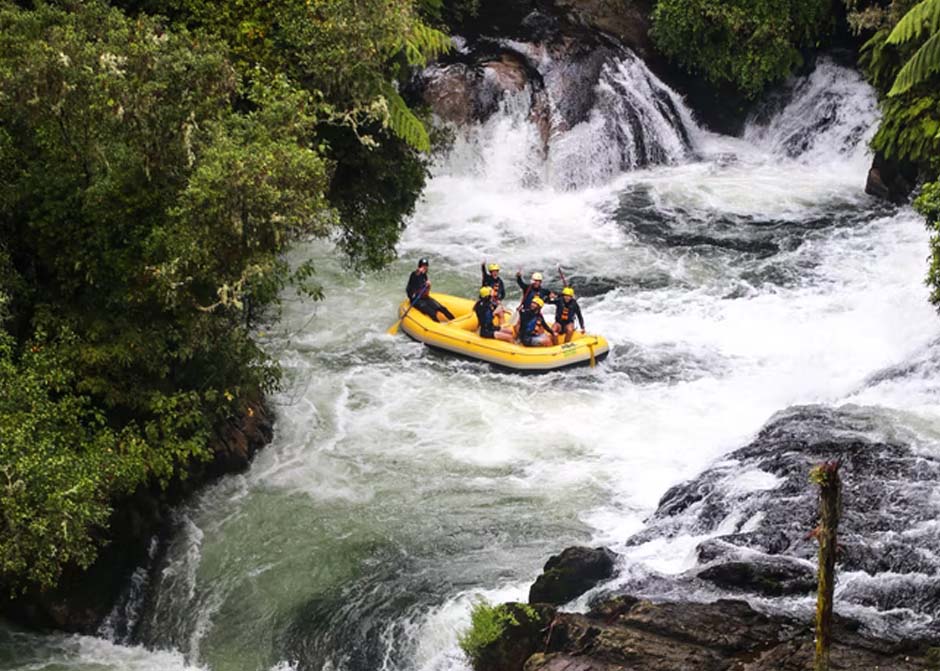 4. Bhimtal: Bhimtal is a lake city near Karma Sitabani and is named after Bhima, the charismatic mythological character from Mahabharata. Bhimtal is revered by the tourists for its aesthetic beauty, this place proudly sits at an altitude of 1,370 metres above sea level. Bhimtal is just 20 kilometres away from Nainital and is well known for its lake and the highly engineered dam built on it. Bhimtal has a small islet on the lake along with a natural aquarium, which is a very popular tourist spot here. The place is just an hour's drive away from Nainital and is very less crowded – you should definitely visit this place if you are looking for peaceful places near Jim Corbett National Park. Bhimtal is just 100 kilometres from Karma Sitabani.
So, what are you waiting for? Make an immediate plan along with your family members to visit this place. Be ready to get mesmerized by the natural attractions near Karma Sitabani.
The best part is – if sometimes, you don't feel like going outside the resort – you can enjoy the beauty of Ramnagar directly from your window. Isn't that great!
Karma Sitabani is situated in the middle of the very rich and diverse flora and fauna of Jim Corbett National Park, where the thrilling jungle adventure eliminates urban stress stealthily. The resort is located in the picturesque city of Ramnagar where the people are kind-hearted and the climate is always pleasant. The best part of…
Karma Sitabani is situated in the middle of the very rich and diverse flora and fauna of Jim Corbett National Park, where the thrilling jungle adventure eliminates urban stress stealthily. The resort is located in the picturesque city of Ramnagar where the people are kind-hearted and the climate is always pleasant. The best part of…