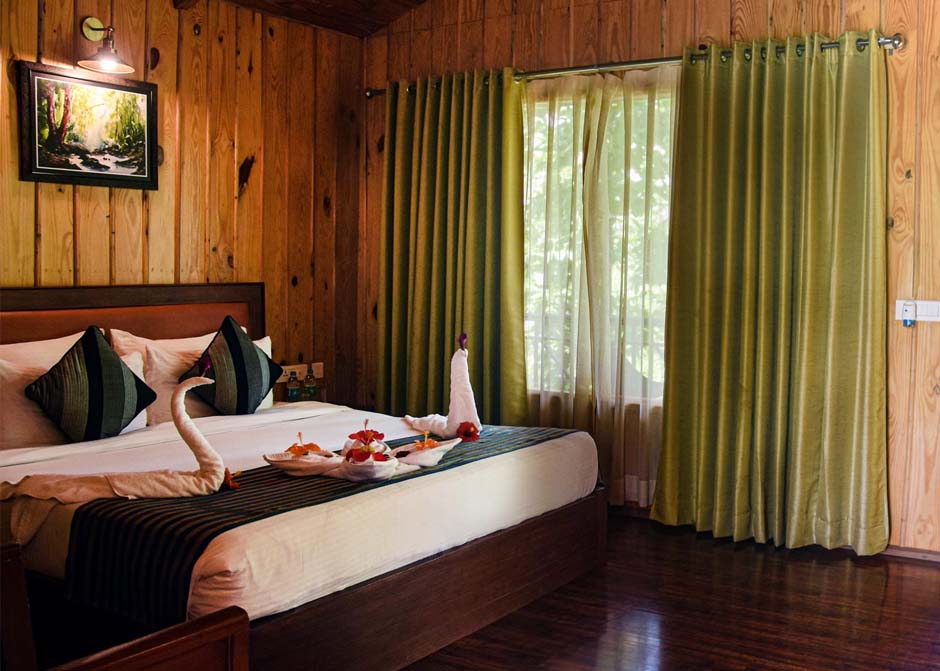 3 REASONS TO STAY AT KARMA SITABANI IF YOU ARE PLANNING TO VISIT JIM CORBETT NATIONAL PARK
Jim Corbett National Park is the first national park of India and it was established in 1936. Did you know, the park was previously called Hailey National Park named after William Malcolm Hailey because it was made during the British Raj of India. Later, the name was changed to Corbett National Park after the world-famous hunter and naturalist Jim Corbett, who played a pivotal role in the establishment of this national park. Visiting Jim Corbett National Park is a must if you are a nature-lover and admire rich and vivid varieties of flora and fauna. 
So, if you are planning to visit Jim Corbett National Park along with your family members then you must stay in Karma Sitabani – one of Karma Experience's most elegant resorts in India. We have spacious standalone hotel units, vast open lawns, bona fide Kumaon delicacies, a huge swimming pool, soul-soothing spa, thrilling jungle safaris, and more for your all-in-one adventure package. You will be glad to know that Karma Sitabani is very well connected via road to multiple cities such as Lucknow, Uttarakhand, Ranikhet, Haridwar, New Delhi and Dehradun. So, you can easily visit any one or multiple places if you wish with your loved ones.
You should visit Jim Corbett National Park for the following reasons
Better health

Getting close to nature

Creating lifelong memories

Witness wildlife

Birdwatching

Jungle safari

Camping

Angling

Rappelling

Rock climbing

River crossing

Photography
Now, let us see the 3 reasons to stay at Karma Sitabani if you're planning to visit Jim Corbett National Park
Hygienic Resort: 

Our resort is hygienic and we like to keep it that way – no matter what happens! We care for your safety and good health and we never compromise on that. You can find our guests are very happy with our services and that always makes us proud. You can check a few testimonies here:

https://karmaexperience.in/

We assure your and your loved ones' tranquillity in our resort. Here, you can enjoy every single moment without any worry.

Sheer Comfort: 

Our resort is built in a way that guarantees your ultimate comfort. To achieve this feat of success, we have trained our staff members in a very professional way. The resort and staff members are available 24*7 for any kind of assistance. The housekeeping and kitchen staff always adhere to all kinds of cleanliness standards because we believe that they are the ones who should stay more careful than others.

Peace of Mind: 

At Karma Sitabani – you will stay with peace of mind because our resort is clean and hygienic and when you are in a good mood – you can enjoy every moment without any stress with your family members. Believe us, we don't want anything apart from you having a good time with your dear ones. By having peace of mind, you can easily focus on the things you love, such as – taking a dip in our pool, having your favorite cuisine at our in-house restaurant, or getting rejuvenated in our spa.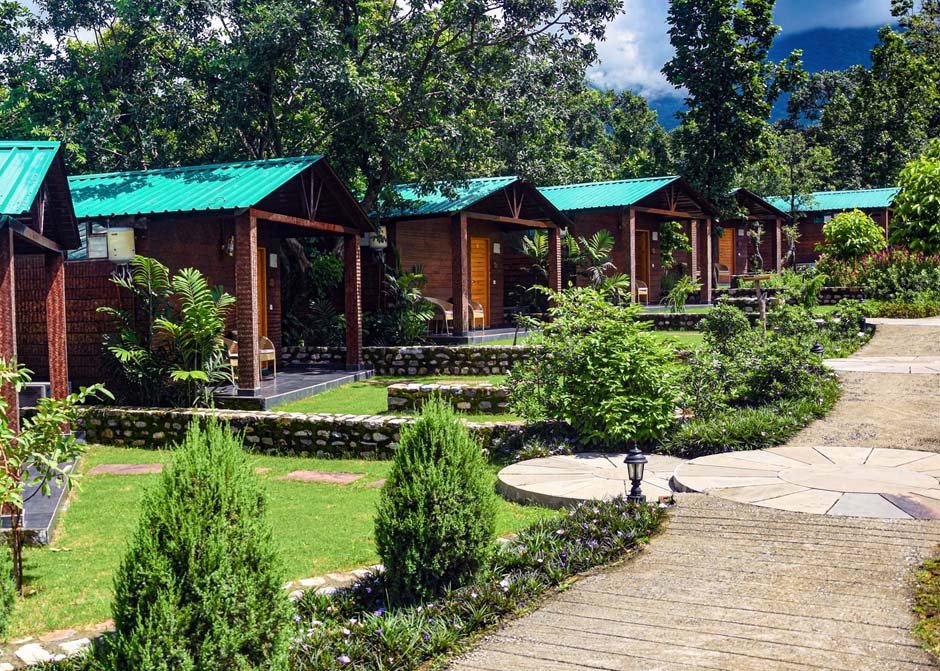 Pack your bags and visit Jim Corbett National Park for wonderful memories. While making the plan – don't forget to book a resort with us.
We have some amazing offers for you! Call us at 080- 66759605 to know more. 
If you have anything to ask, just drop us a message at: info@karmaexperience.in and we will revert back as quickly as possible. 
Happy Vacation!
Jim Corbett National Park is the first national park of India and it was established in 1936. Did you know, the park was previously called Hailey National Park named after William Malcolm Hailey because it was made during the British Raj of India. Later, the name was changed to Corbett National Park after the world-famous…
Jim Corbett National Park is the first national park of India and it was established in 1936. Did you know, the park was previously called Hailey National Park named after William Malcolm Hailey because it was made during the British Raj of India. Later, the name was changed to Corbett National Park after the world-famous…