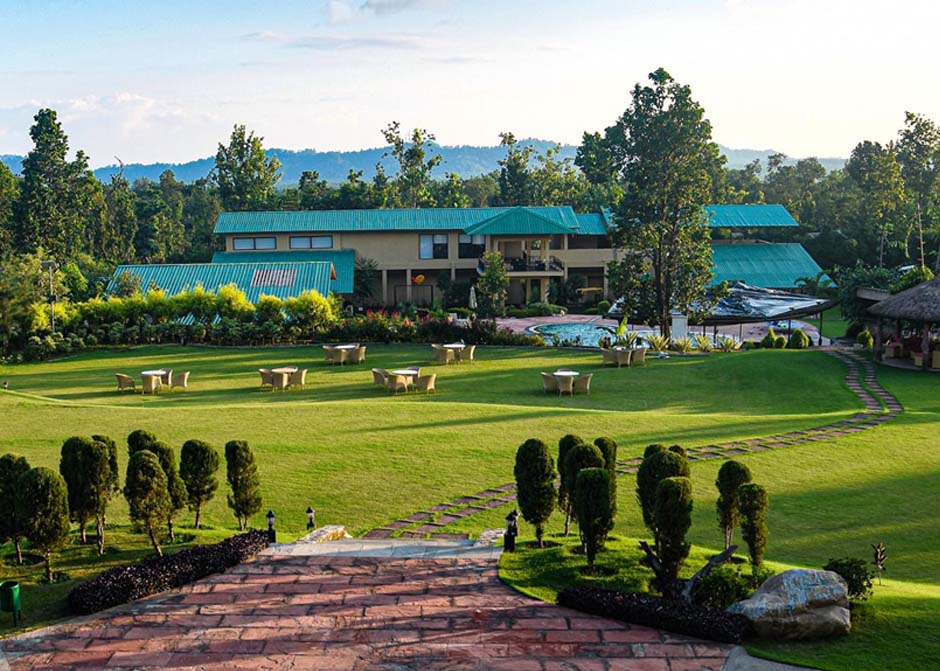 3 MUST-DO ACTIVITIES TO REJUVENATE YOUR MIND & SOUL IN SITABANI WILDLIFE RESERVE
Every once in a while, we need to go out and explore the world around us! It doesn't mean that we have to travel abroad – on the flip side, we can start with our own country and the beautiful cities and places in it that make India a wonderful nation. One such place is Sitabani Wildlife Reserve which is located in the Nainital district of Uttarakhand.
The place is awe-inspiring and has a wide variety of flora and fauna – more than enough to calm your senses and revitalize you physically. Did you know the reserve gets above 600 species of resident and migrating birds throughout the year? Truth be told, Sitabani Wildlife Reserve is a great place to visit because it reminds us in a very sensible way that it is pivotal to take breaks in life and get closer to Mother Nature; it is fine to go on getaways and stay away from the hustle and bustle of concrete jungles.
Sitabani Wildlife Reserve has a hill range located near the Kumaon Himalayas. It is surrounded on the three sides by the heavily dense Sal forest which connects Sitabani Wildlife Reserve to the world-famous Jim Corbett National Park. In the northern region, Sitabani Wildlife Reserve is attached to the Oak and Rhododendron Himalayan mountain forests of the Nainital forest division. The entire western region is covered by the aesthetic sub-tributary of the Kosi river which makes the wildlife reserve a surefire place to pay a visit.
Being an inseparable part of the trans-Himalayan extensive birding range, Sitabani Wildlife Reserve has both mountain and plain birds that come with latitudinal and altitudinal migration patterns. There are some Himalayan animal species e.g. Himalayan Black Bear, Himalayan weasel, Yellow-throated Pine Marten, Himalayan Goral and Serow that visit the reserve almost every winter season.
There's a fun fact that states Indian leopards in Sitabani Wildlife Reserve inhabit the rocky cliffs and most of the time they travel through gorges to avoid interaction with the dominant predator which is the renowned Royal-Bengal Tiger. The tigers prefer the thickly forested valleys and lowlands.
There are myriads of activities to do with your loved ones once you are at the Sitabani Wildlife Reserve. So, without any further ado, let us see the 3 must-do activities that will rejuvenate your mind and soul.
1. Mountain Biking: If you are an adventure-lover then mountain biking and you are made for each other! Nearby Sitabani Wildlife Reserve, you will find numerous tracks made especially for biking but the best one is in Nainital. You will be glad to know that the track passes through Binsar Sanctuary and ends very near to Jim Corbett and it covers roughly 335 km on a single stretch.
2. Fishing: If you like fishing then you must come to Sitabani Wildlife Reserve. The reserve has a wide variety of fish and every year almost hundreds of thousands of tourists visit this place and they definitely spend their time fishing. You can partake in this activity with your family members as well – so catch some fish, pile them, and later – get them all cooked and enjoy a nice meal.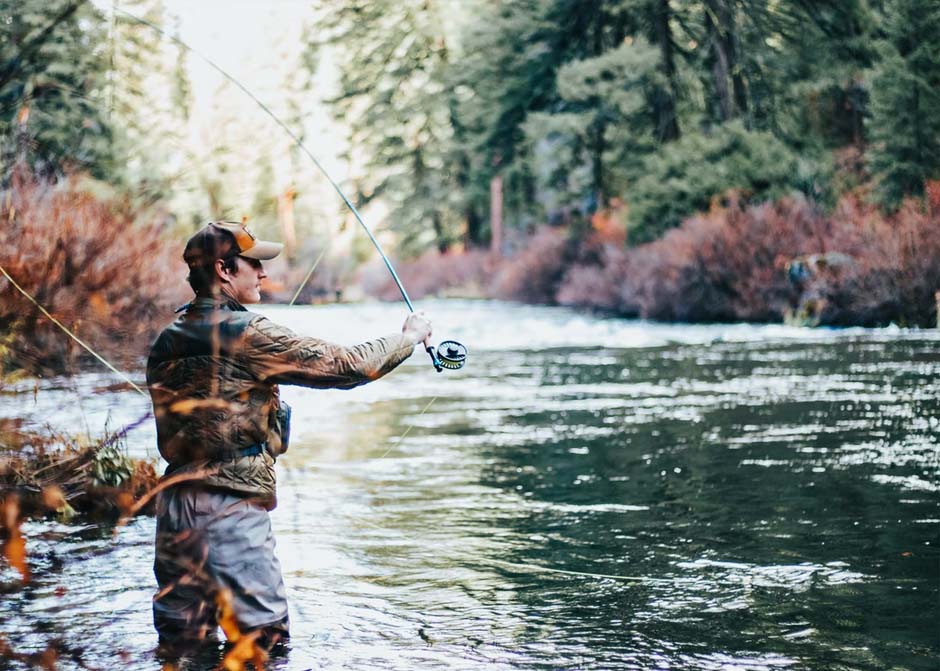 3. Elephant Safari: The fun gets multiplied whenever you take an elephant safari for the Sitabani Wildlife Reserve tour. Get very close to the amazing wildlife and enjoy every single moment with your family members. Explore the deepest beauty of the wild which is impossible in any other form of safari. The best part is – you can go for advanced booking of the safari and also Sitabani Wildlife Reserve follows a first-come, first-served basis. You can choose whatever you like!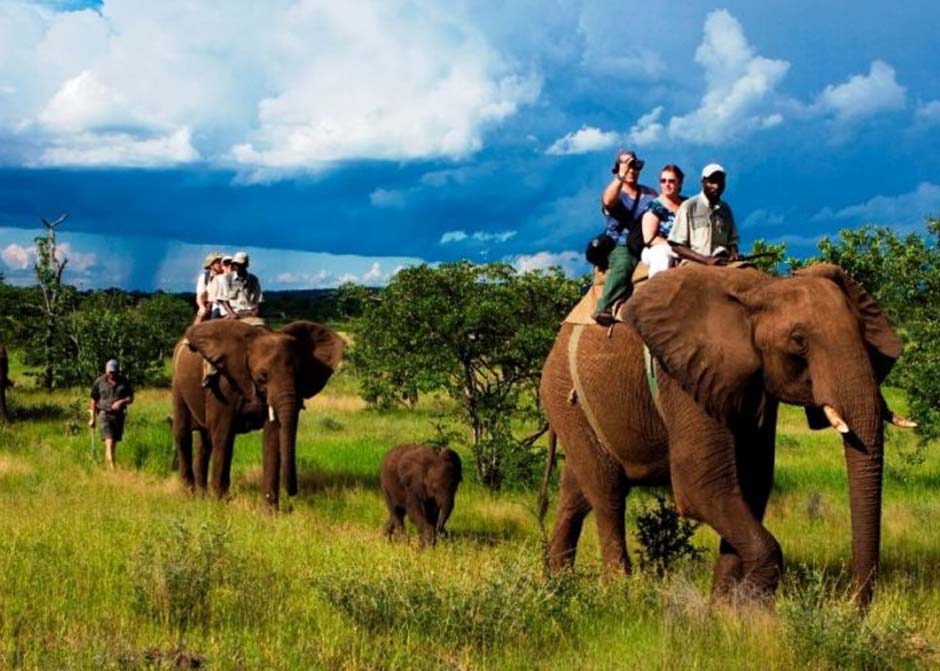 5 Reasons to Stay at KARMA Sitabani – Corbett National With Your Family Park During Sitabani Wildlife Reserve Visit
1. Open Lawns: The private lawns at Karma Sitabani are one of the resort's most appealing features. You can get your breakfast served directly outside your door, with ethereal views of the wide gardens and distant mountains.
2. Cuisine: At Karma Sitabani, you'll find everything from rich Biryani rice dishes to Uttarakhand favourites like Aaloo ke Gutke – a potato and roasted spice dish popular at festivals – and Phannu — a wonderfully aromatic lentil stew.
3. Jungle Safari:In the neighbouring Jim Corbett National Park, Karma Sitabani provides a variety of activities, including thrilling jungle safaris where guests can get up close and personal with a wide variety of wildlife.
4. Pool: The vast swimming pool, located in the middle of Karma Sitabani, has a high stone veranda with broad stairs leading up to it. The uber-cool sun loungers are perfect for getting some sunlight while sipping a chilled beer or a diligently concocted cocktail.
5. Spa: Karma Spa is dedicated to your wellness with traditional Ayurvedic treatments and decadent spa rituals to deep tissue massage and facials. Using our own Karma Spa organic materials, our staff of highly experienced bodyworkers provides customized therapies.
So, now you know why you must visit Sitabani Wildlife Reserve and stay in our elegant Karma Sitabani with your loved ones. So, what are you waiting for? Make a plan and pack your bags to visit this beautiful place.
We can assure you that you won't regret your decision to come here.
Everyone deserves happy moments they can cherish for life.
Every once in a while, we need to go out and explore the world around us! It doesn't mean that we have to travel abroad – on the flip side, we can start with our own country and the beautiful cities and places in it that make India a wonderful nation. One such place is…
Every once in a while, we need to go out and explore the world around us! It doesn't mean that we have to travel abroad – on the flip side, we can start with our own country and the beautiful cities and places in it that make India a wonderful nation. One such place is…