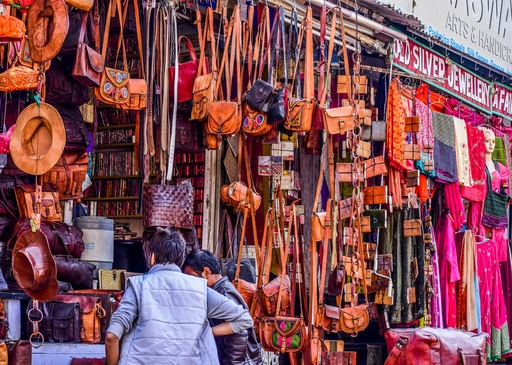 4 MUST-VISIT PLACES IN RAJASTHAN WITH YOUR FAMILY FOR A MEMORABLE VACATION IN 2022
Rajasthan, colloquially known as "The Land of Kings" must be on your bucket list, if you consider yourself a globetrotter. Rajasthan is well-renowned for its culture, heritage, folk songs & dance, cuisine, historical forts, puppet show, and more – the list is quite long, to be honest! Did you know, every 3rd foreigner who visits India travels to Rajasthan? This is a remarkable statistic because India is a vast country and 1/3rd of the tourists visiting Rajasthan shows its immense popularity over other states. So, don't delay your plan to visit Rajasthan in 2022 with your family because now is the time…
Rajasthan is India's largest state and was its inception took place in 1949 by merging 22 royal kingdoms and principalities. One of the most beautiful qualities of Rajasthan is the smooth change in the colour of the sky and land. To be frank, the view is aesthetically pleasing and is hard to see anywhere else. Also, one awesome fact about Rajasthan is that it is the home to the oldest mountain range in India- Aravalli Range. Did you know, Kumbhal Fort on Aravalli Range includes a 38 km long wall, and this makes it the world's 2nd largest complex wall structure after the Great Wall of China?

Now, let us see the 4 must-visit places in Rajasthan with your family for a memorable vacation in 2022
1. Jaipur: Also identified as the "Pink City", is one of the most favourite tourist destinations in India. Jaipur is the capital of Rajasthan and every year, around 5,65,000 tourists visit this city. Jaipur forms one side of the Golden Triangle – the other 2 cities are Delhi and Agra. This makes Jaipur one of the most perfect gateways for vacations with your loved ones. Jaipur has 3 major forts that include: Amber Fort, Nahargarh Fort and Jaigarh Fort. If you appreciate historical monuments then you are going to love Jaipur for sure! You can also explore the City Palace which is an extraordinary amalgamation of Mughal and Rajputana art. Jaipur is also well-known for temples and markets (also known as Bazaars) and the best part – this destination gets even more beautiful after sunset. If you are in Jaipur, you can stay at our exclusive and luxurious resort – Karma Haveli. Here, you will get every possible amenity such as an en-suite bathroom, air-conditioning and plush deluxe rooms that comes with Maharaja bedding. Enjoy Jaipur's splendid and rich cultural heritage from Karma Haveli and create ever-lasting memories with your family. Relish every moment while you are here.

2. Jaisalmer: Jaisalmer aka The Golden City of India is a remarkable tourist destination as it is covered with mesmerizing fringes of The Thar Desert; it doesn't matter if you visit this place for the 1st or 100th time – the beauty of the city will enchant you to the core. Jaisalmer is popular for the much-visited Jaisalmer Fort also called Sonar Quila. Unlike every other fort in India, the forts of Jaisalmer are well functioning, and within most of the forts, you'll find shops, restaurants and even private residences. You can take souvenirs at the time of leaving the city like – bronze statues and silver jewellery. Did you know, some Jain Temples in Jaisalmer dates back to the early 12th century, and are open every day for the public in the morning? You can enjoy all these by staying at Karma Golden Camp located in Sam's Sand Dunes. You can partake in myriads of exciting activities with your family such as Dune Safari, Para Motor Gliding, Parasailing, Arabian Nights, Quad Bike, and more. Karma Golden Camp is the perfect place for a much-deserved vacation with your family in 2022. Why? It is because we can assure you that nothing can beat Karma Golden Camp's serene views and deluxe staying experience.
3. Udaipur: People also call Udaipur "The City of Lakes" because of its sophisticated lake system that includes Fateh Sagar Lake, Lake Pichola, Swaroop Sagar Lake, Rangsagar, and Doodh Talai Lake. These are the major attractions of Udaipur. Out of these 5, Fateh Sagar and Pichola Lakes are the biggest and are man-made; but that doesn't make them any less beautiful. Your aesthetic senses will be charmed for sure! Apart from the lakes, exploring Udaipur City Palace is another main reason to visit the city. Here, you will find popular museums and gardens that have a wide range of architectural styles. On the north side of the palace, you will find Jagdish Temple, Udaipur's most famous temple – it is dedicated to Lord Vishnu and boasts amazing carvings and sculptures. While you are in Udaipur with your family, you can choose to stay in Karma Seven Lakes – it has numerous state-of-the-art amenities such as French windows, air conditioning, LED TVs installed with satellite connection, in-room safe, mini-refrigerator, hi-Speed Wi-fi internet connectivity, ambient lighting, and more. So, pack your bags and get ready for a wonderful staying experience.
4. Jodhpur: Did you know, Jodhpur has a history older than The Ramayana? Also known as "The Blue City" by natives and Indians; Jodhpur is situated at the edge of world famous Thar Desert. The city got its nickname because there are numerous blue houses in Jodhpur and when someone is viewing the city from top; it looks complete blue and gives a pleasant vibe. Jodhpur is also loaded with lots of forts and temples and the city has a historic architecture that attracts a lot of tourists. If you are in Rajasthan – your trip won't be complete if you haven't visited Jodhpur. Mehrangarh Fort, one of the most popular and the largest fort in India was built in the 15th century. Here, you will find mirrored hall, elaborate sandstone screens in the Zenana Deodi, the Chamunda Mataji Temple along with a large number of costumed people who brings the fort to life.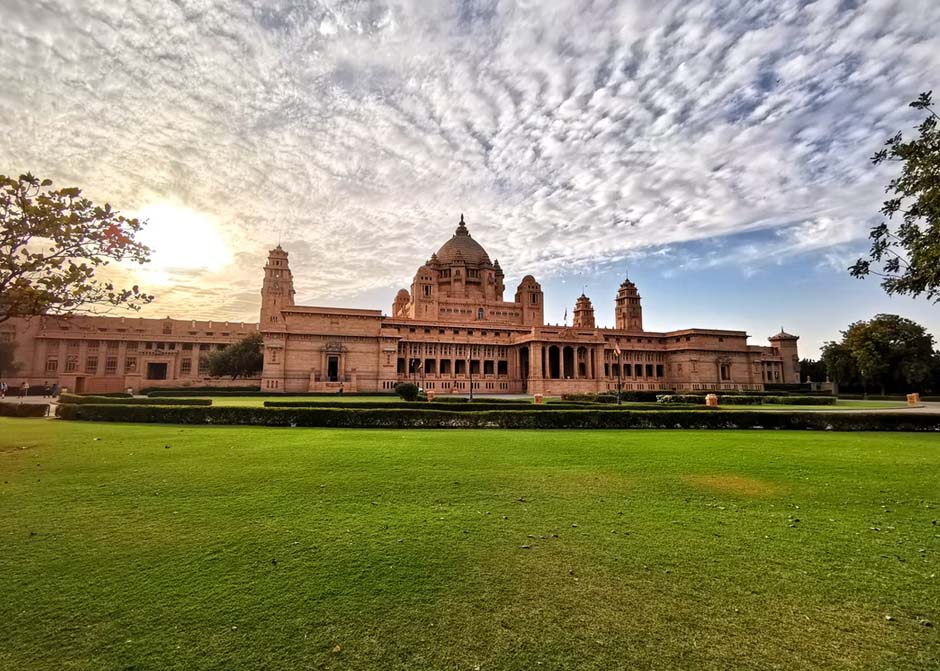 So, now you know the 4 must-visit places in Rajasthan for an amazing vacation experience in 2022 with your family members. The time is now so, start your planning early and get ready so you can enjoy the deserved getaway without any hassles. Book a flight or embark on a train; the choice is yours!
Visit Rajasthan for a memorable vacation experience that you can cherish for whole life. You will be glad to know that Rajasthan is one of the most welcoming states in India and you will definitely love it here – as the slogan of the state itself says: "Padharo mhare desh".
You can know more about us here: https://karmaexperience.in/about.html
Rajasthan, colloquially known as "The Land of Kings" must be on your bucket list, if you consider yourself a globetrotter. Rajasthan is well-renowned for its culture, heritage, folk songs & dance, cuisine, historical forts, puppet show, and more – the list is quite long, to be honest! Did you know, every 3rd foreigner who visits…
Rajasthan, colloquially known as "The Land of Kings" must be on your bucket list, if you consider yourself a globetrotter. Rajasthan is well-renowned for its culture, heritage, folk songs & dance, cuisine, historical forts, puppet show, and more – the list is quite long, to be honest! Did you know, every 3rd foreigner who visits…