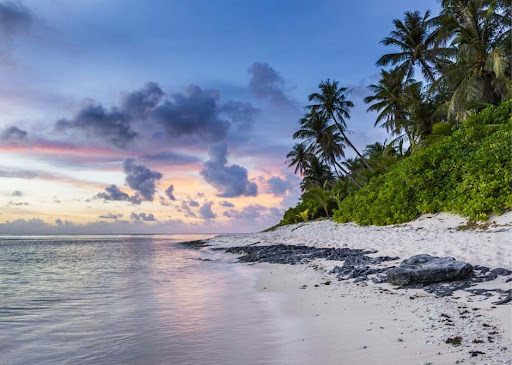 THINGS TO DO IN GOA WITH FAMILY FOR A MEMORABLE VACATION
Let's dive-in into the most renowned holiday destination of India, Goa. A place is known for its vibrant culture, scenic beauty, and a great place for a family holiday destination. There is nowhere like Goa when it comes to parties, fun, and beaches. From the best tourist attractions to luxurious resorts, this tropical coast of India is never disappointing. Goa has many faces – Parties, beach bars, resorts, flea markets, seafood, adventure water sports, and whatnot? However, not just this would define this perfect holiday destination as most stunning. Explore North & South Goa to discover the best-kept secrets of the land. Check out the most beautiful destinations in Goa to spend quality time with your family.
Here are the best places in Goa for a perfect family destination:
Beaches – A Beautiful paradise

Beaches are the best part of Goa. The splash of water and soft white sands overlooking The Arabian sea will be the best choice for enjoying a holiday. Beaches like Anjuna, Palolem are best suited for partying and midnight shopping at the local flea market. Agonda is one of the most stunning beaches of Goa, with mostly less crowd to enjoy the calm and peaceful serenity of the beach. Splash around the water along with your kids building some sandcastles and enjoy the frisbee with family. Apart from these peaceful paradises, there are also some super- popular beaches amongst tourists to explore and have fun.
Churches – A True heritage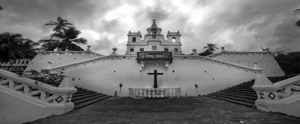 The holiday in Goa is never ended until visiting the churches that projected the Portugal legacy in India. Of all the places to visit in Goa, churches are the highlights of this beautiful destination. It still offers a stellar blend of two different cultures speaking out the gist of its glorious past. These historical monuments are enticing the attention of tourists and sparks to relive The tradition and culture. Capturing the fine beauty and architecture of Portuguese culture at St. Francis Xavier church is spectacular. The mortal remains of St. Francis Xavier are Still considered to be visitor's attractions. What sounds interesting to the visitors is the fact that The casket is said to have its body intact even after 400 years.
Seafood – Fresh from Catch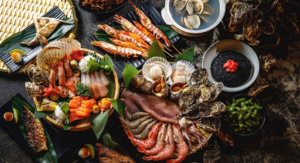 With an impressive glorious coastline, Goa is famed for some exceptional fresh and tasty seafood. With the broad horizon of culinary choices, Goa will never disappoint you and your family. The old fishing villages and towns dotted along the coastline; irrespective of where you stay during the holiday, there are still plenty of options to taste all varieties of seafood. Tasting the traditional Goan cuisine on those sun-kissed beachfront shacks is the most blissful experience on a Holiday in Goa.
Activities – To Never Miss On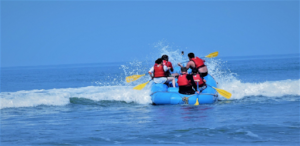 Goa is a perfect mix of nature and fun-filled activities. Goa is endowed with every spark of nature. A trip to Goa is incomplete without indulging yourself in super-popular activities. Kick off the trip with mesmerizing dolphin seeing at Palolem beach. Try those hottest chillies at the spice plantation walk in Ponda. Dive into water sport activities without giving much thought. Also, never miss trying your luck at casino cruises. Flea markets, beach bars, pubs, oceanic yoga, butterfly conservatory, wildlife sanctuary, meditation, and a walk through to the Portugal-Indian culture brings a unique and magnificent experience of the holiday.
The list of activities to do in Goa is extensive, as it is a place that isn't only about having fun. The location appeals to a wide range of visitors. As you plan your next holiday, make a list of the greatest things to do in Goa. Regardless of when you visit Goa, you can enjoy the best of the state with your family at the Karma Experience resorts. A variety of resorts in and around Goa provides upscale accommodations as well as access to exclusive beach areas. Karma Royal Palms and Karma Monterio Resort in Goa is unlike any other location to stay. Do you have any more? In the comments section below, tell us about all the things you want to do with your family in Goa. We'd be delighted to hear from you.
Let's dive-in into the most renowned holiday destination of India, Goa. A place is known for its vibrant culture, scenic beauty, and a great place for a family holiday destination. There is nowhere like Goa when it comes to parties, fun, and beaches. From the best tourist attractions to luxurious resorts, this tropical coast of India…
Let's dive-in into the most renowned holiday destination of India, Goa. A place is known for its vibrant culture, scenic beauty, and a great place for a family holiday destination. There is nowhere like Goa when it comes to parties, fun, and beaches. From the best tourist attractions to luxurious resorts, this tropical coast of India…