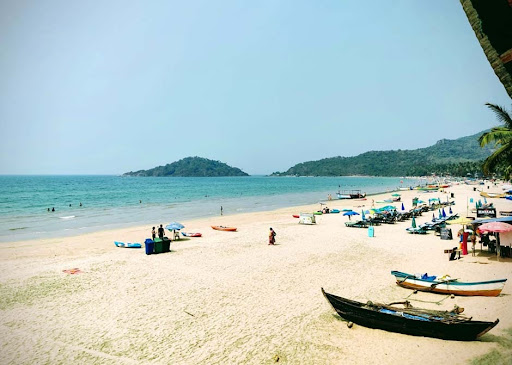 NORTH GOA Vs SOUTH GOA: A GUIDE TO THE TWO AMAZING SIDES OF ONE PLACE!!
The never-ending confusion of deciding between North and South Goa is a lifetime's conundrum. Which is the best option, and why? These are some of the usual concerns that we all have when planning a vacation to India's teeny-tiny nation. When the topic of North Goa vs. South Goa comes up, it's no surprise that most gangs of friends wind up in a brainstorming discussion, and properly so, for each part of Goa has its distinct beauty. Let's look at the main distinctions between North and South Goa and decide which is best for a spectacular vacation this year.
About North Goa & South Goa
If you're looking for beaches in North or South Goa, you'll find that both are fantastic destinations to visit for vacations and to enjoy the warm weather. Travelling to South Goa, on the other hand, is recommended due to the lower humidity than in North Goa. The ideal months to visit Goa are November and February until May when the temperature ranges from 20 to 33 degrees Celsius.
Let's solve the battle of North Goa vs South Goa
Beaches of North & South Goa
When visiting India's most happening Union Territory – Goa, the gorgeous coastline and colourful parties are the first things that come to mind. Scroll down to discover the differences between North and South Goa beaches, as well as a comparison of the two.
North Goa: Sparking Vibes And Happening Beaches
Baga Beach, Vagator Beach, Anjuna Beach, and Calangute Beach, which are among the top spots to visit in North Goa, will thrill party freaks. When visiting the famed beaches of North Goa, take advantage of the lively parties, watersports, and street food. Due to their popularity, the beaches in this area of town are a little busy.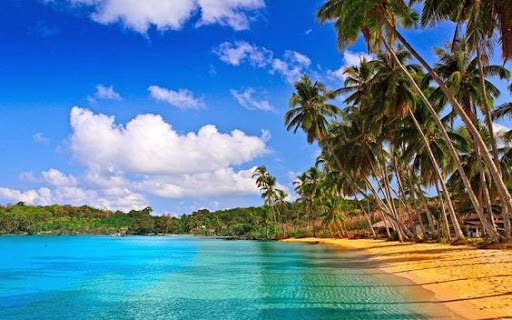 Secluded Beaches in South Goa will soothe your soul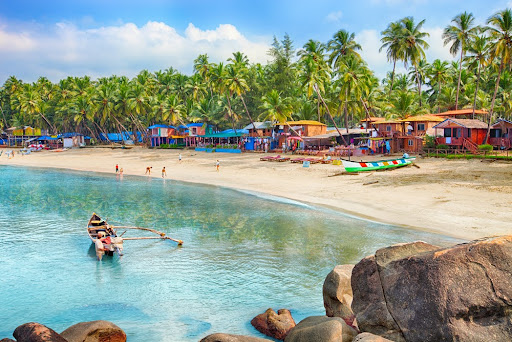 Unlike the beaches of North Goa, you may relax with your family on the tranquil and clean beaches of this edge. Benaulim Beach, Butterfly Beach, and Majorda Beach are among South Goa's most well-known beaches, where you may sample exquisite cuisine at the most upscale restaurants. For an ideal romantic weekend vacation, explore the virgin sands of Tiswadi Island,w hich is one of the nicest beaches in South Goa.
Heritage Places To Visit In South And North Goa
The magnificent architecture and Catholic churches of Goa are well-known. The convents and churches have been designed in a Portuguese style, paying tribute to Goa's history. We're sure you're curious to find out which area of town has the most densely packed building plan. This time, the battle between North and South Goa will be difficult.
Attractions in North Goa that are less well-known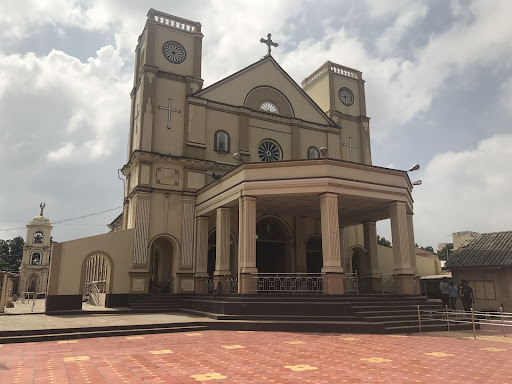 North Goa's famous religious buildings are set in beautiful surroundings, making them much more appealing to visitors. You will feel as if you are in a Portuguese colony after visiting these creative structures. St. Antony's Church and the Church of St. Lawrence are top destinations to visit in North Goa.
South- Goa Famous Tourist Attractions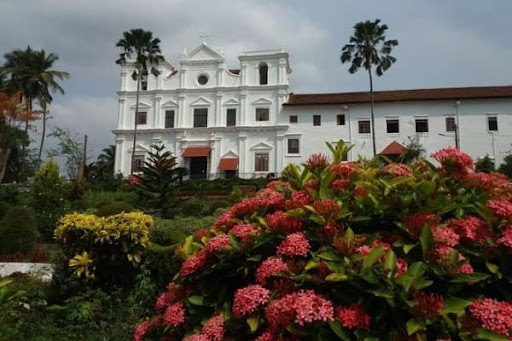 These churches are very similar to the ones listed above, but they are newer than those in North Goa. The domed interiors of these structures astound visitors with their sheer grandeur. Some of the most well-known churches in South Goa include Rachol Seminary, Velim Church, and Three Kings Church, and they are among the greatest places to visit. The tourist attractions in South Goa are significantly more well-known than those in North Goa.
North and South Goa's Succulent Cuisine
In this list of distinctions, the excellent delights of Goan cuisine with plenty of pepper and shellfish must be included. At this moment, the struggle between South and North Goa will take a delicious turn!
North Goa – Treat Yourselves to Goan Street Food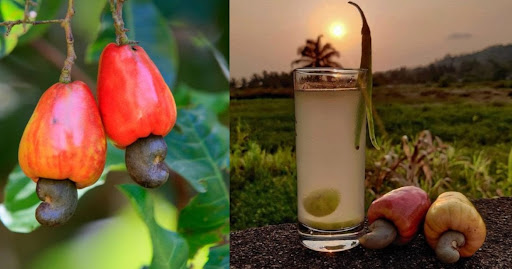 North Goa is a staircase to heaven for street food aficionados. There are numerous beach shacks and hotels that serve delectable and spicy Goan cuisine. Feni, Goa's distinctive Kaju cocktail, is a good way to become a little tipsy.
South Goa – Gastronomic Delights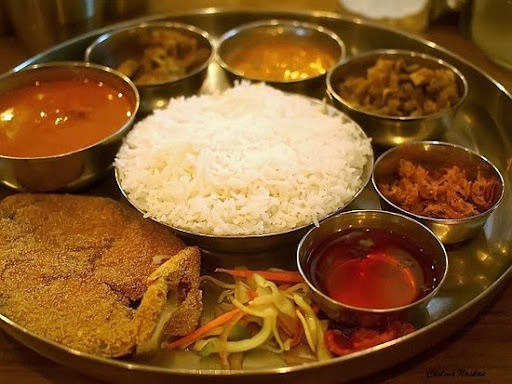 South Goa delivers delectable cuisine that will leave you wanting more.. To satiate your taste senses, try some delights from Martin's Corner and The Village Square in Goa's feni production area.
Sightseeing In South And North Goa
Are you thinking of taking photos in the same spot where your celebrity was shot? Yes, we understand that you want to live in the present and not think about it for a second. Let us sort through those well-known spots in South and North Goa for you.
North Goa is a favourite among adventure travellers. Come and explore the jungles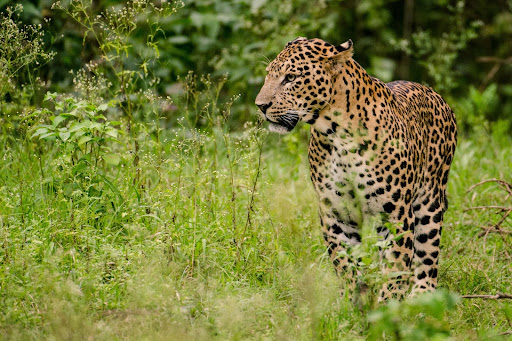 Forts like Fort Aguada and Fort Chapora are great for making lifelong memories. Admire the breathtaking view of the sea from the forts. If that isn't enough, visit Mhadei Wildlife Sanctuary and Bondla Wildlife Sanctuary, two of North Goa's most famous tourist spots
South Goa is a popular tourist destination where you can meet dolphins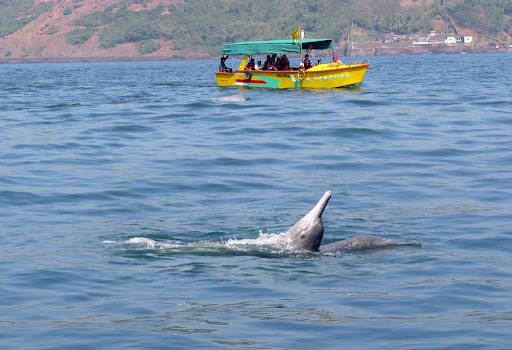 Dolphin seeing will be the best South Goa tourism experience for you. While in this area of town, take photos of Cabo De Gama and Rachol Fort to fill up your phone capacity.
In both North and South Goa, there are a variety of lodging options
Are you having trouble deciding where you want to stay in Goa? No longer, pick your favourite hotel/resort based on your preferences and budget. This final point of differentiation will help you figure out which section is best for you. The final two minutes of the North Goa vs. South Goa match.
North Goa – A hive of activity in the heart of Goa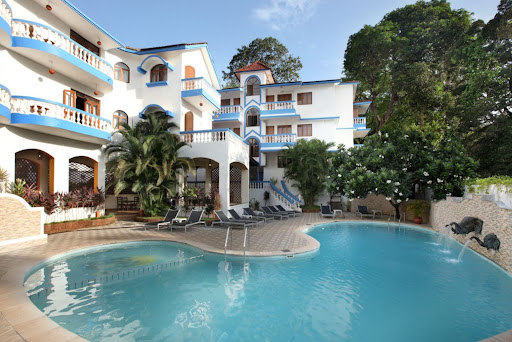 North Goa features a large variety of low-cost beach shacks and hotels where you may spend a budget vacation. The view and the food will surprise you, although it is not extremely extravagant. Book Karma Royal Monterio which is close to the ever-popular beaches at Baga and Calangute Casa Vagator, which are considered as one of the best places in North Goa for a stay.
South Goa – Relaxing Retreats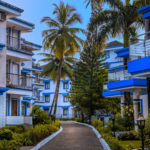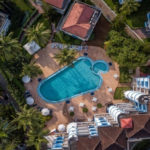 South Goa is highly recommended if you prefer to stay calm & peaceful. Karma Royal Palms is just a few minutes' strolls from the silver sands of Benaulim Beach. With its exquisite colonial-style decor and lushly planted grounds, this magnificent resort is the ideal spot to ease into the laid-back Goan way of life.
Conclusion
The argument between North and South Goa will go on forever, but one thing is certain: Goa must be visited. So, schedule your Goa vacation and put an end to the North Goa vs. South Goa rivalry as soon as possible. And for that, we have an amazing idea & we're quite sure you're going to love that! Visit Karma Royal Palms, Goa and spend a nice vacation with your family at our super-luxury resort that has every possible amenity. While staying, you can decide which is the best for you – North or South Goa! Visit Karma Royal Palms and enjoy your favourite food nearby the pool area or get rejuvenated with a soothing Ayurvedic massage. See you there!
The never-ending confusion of deciding between North and South Goa is a lifetime's conundrum. Which is the best option, and why? These are some of the usual concerns that we all have when planning a vacation to India's teeny-tiny nation. When the topic of North Goa vs. South Goa comes up, it's no surprise that most gangs of…
The never-ending confusion of deciding between North and South Goa is a lifetime's conundrum. Which is the best option, and why? These are some of the usual concerns that we all have when planning a vacation to India's teeny-tiny nation. When the topic of North Goa vs. South Goa comes up, it's no surprise that most gangs of…